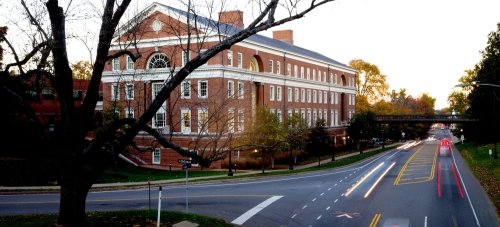 Library Media Studies: Professional Learning
Library Media Studies: Professional Learning
Completion of the Library Media Studies program will qualify students for an endorsement in Library Media PreK-12.
At a Glance
Program Results
Professional Learning
Add-On Endorsement - Library Media Specialist
Program Type
Location
About This Program
A collaboration between UVA-Wise and the University of Virginia's School of Education and Human Development, the Library Media Add-on Endorsement is a Virginia Department of Education (VDOE)-approved program for currently licensed Commonwealth of Virginia teachers who wish to add a library media endorsement to their teaching license.
Course Structure
The program is provided in a cohort format. The LIB courses through UVA-Wise are taught via synchronized online meetings. The EDIS courses through the UVA School of Education and Human Development will be taught asynchronously online.
All courses are taught by top-tier UVA and UVA-Wise faculty members.
Our intimate class sizes allow for ease of interaction and robust sharing of ideas.
Enjoy the flexibility and convenience of completely online learning using engaging state-of-the-art online instructional techniques.
Internship
The Library Media Program culminates in the internship course. This six-hour course is part of the VDOE-approved program for the Library Media endorsement and includes participation in activities, routines, and procedures of the school library. The course fulfills internship requirements for licensure as a school librarian and may be used to meet part of the professional education requirements. Students may register for the internship course once all of the core UVA and UVA-Wise classes are completed.