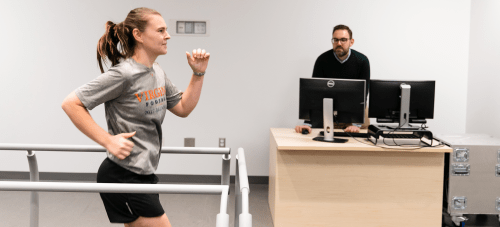 Health & Wellbeing: Undergraduate Minor
Health & Wellbeing: Undergraduate Minor
In this one-of-a-kind minor, students are introduced to health and well-being through a wide spectrum of topics involving elements of genetic, biological, psychological, behavioral and social practices and processes.
At a Glance
Program Results
Undergraduate Minor
Health & Wellbeing
Best Suited To
This minor is open to students across the University.
Program Type
Location
Application Deadline
Spring entry: Oct. 1
Fall entry: Feb. 1
Credits
19
About This Program
The health and wellbeing minor is an organized concentration by which students can gain deeper knowledge and explore links among the various topics within health and wellness across academic units, and be recognized for having completed substantive coursework by obtaining an academic minor.
The courses in this program are designed to assist students in obtaining scientific knowledge related to health and well-being to promote intelligent decision-making. The minor amplifies the curriculum for students who wish to work in health and mental health professions or hope to be engaged in public policy related to health and well-being.
Course topics include nutrition, exercise, mindfulness, healthy environment, psychology, public health policy, and more.
Six schools across the University of Virginia have joined forces to create this minor that helps view this topic from a wide spectrum. UVA students enrolled in this minor have unprecedented access to classes in the following schools:
The School of Education and Human Development
College of Arts & Sciences
School of Medicine
School of Nursing
School of Architecture
Frank Batten School of Leadership and Public Policy.
You can start early-you do not have to be officially admitted into the minor to start taking courses.
First- and second-year students are encouraged to start taking courses in the minor as soon as possible.
All approved health and wellbeing minor courses taken prior to being admitted into the minor will transfer in and will be counted towards the minor when you are officially admitted.
Courses taken in the minor cannot be counted toward fulfillment of the student's major or another minor.