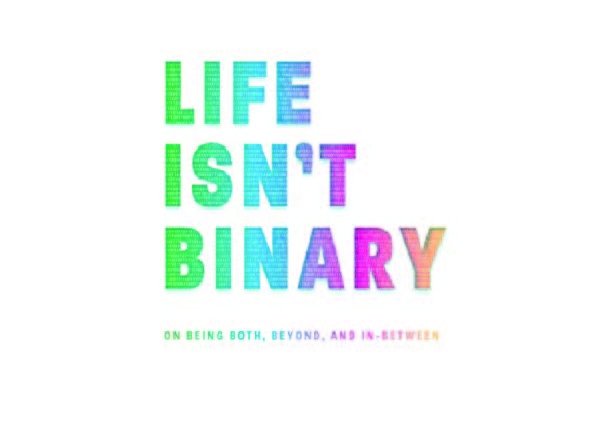 This Year's Common Read
Life Isn't Binary: On Being Both, Beyond, and In-Between, by Meg-John Barker and Alex Iantaffi. Combining their experience as academics, activists, and practicing therapists, Barker and Iantaffi illuminate how everyone can benefit from unpacking the binaries that have taken residence within them. Packed with exercises, reflections, writing prompts, and therapeutic guides, Life Isn't Binary proposes topics such as intersectionality, race, and disability - not as debates, but experiences that afford us the opportunity to reconsider and reconfigure our relationship to the world. You can access the book through UVA Library's ProQuest Ebook Central or pick up a copy in the ODEI office.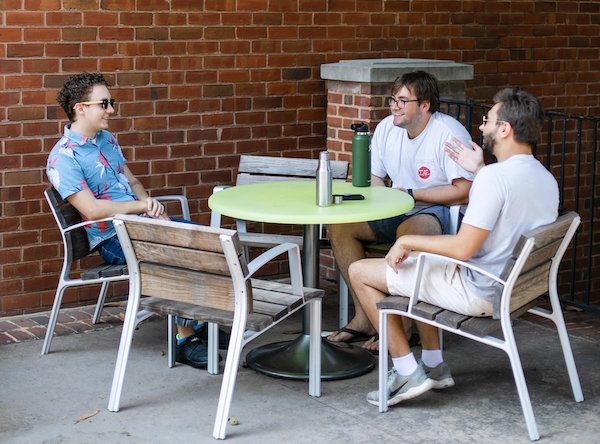 Common Read Book Clubs
Get a collection of friends, colleagues, or cohort mates together to form a book discussion group. New this year, ODEI is offering microgrants to fund book groups to engage in regular book club discussions about the Common Read, Life Isn't Binary: On Being Both, Beyond, and In-Between.
Submit your Book Group Proposal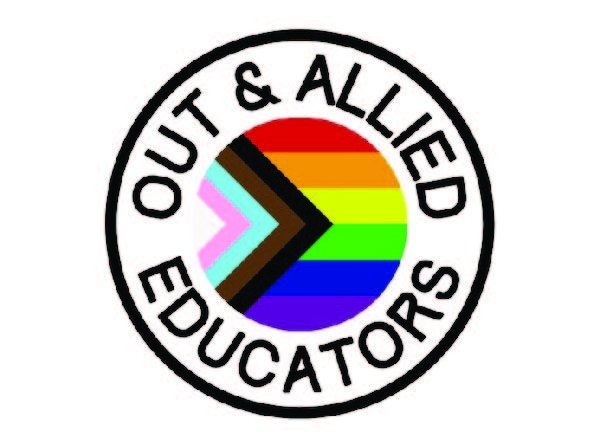 Co-Sponsor Feature: Out and Allied Educators
Out and Allied Educators is a student affinity group at the school whose mission is to support members of the Queer community and to prepare our Allies to create safe educational spaces for gender-nonconforming youth. OAE is proud to co-sponsor Beyond the Common Read events this year to support the goals of visibility, inclusion, and belonging, by pulling educationally relevant topics out of the book for further inquiry and connection.
The Common Read
2021-2022: Minor Feelings: An Asian American Reckoning by Cathy Park Hong (2020)
2020-2021: The Privileged Poor by Anthony Abraham Jack (2019)
2019-2020: Educated by Tara Westover (2018)
2018-2019: Life, Animated: A Story of Sidekicks, Heroes, and Autism by Ron Suskind (2014)
2017-2018: Why are all the Black Kids Sitting Together in the Cafeteria?: And Other Conversations about Race by Beverly Daniel Tatum (2017)
2016-2017: Our Kids: The American Dream in Crisis by Robert D. Putnam (2015)
2015-2016: Waking Up White (and finding myself in the story of race) by Debby Irving (2014)
2014-2015: Everyone Here Spoke Sign Language: Hereditary Deafness on Martha's Vineyard by Nora Ellen Groce (1988)
2013-2014: Mindset: The New Psychology of Success by Carol Dweck (2006)
2012-2013: Whistling Vivaldi: How Stereotypes Affect Us and What We Can Do by Claude Steele (2011)
2011-2012: The Immortal Life of Henrietta Lacks by Rebecca Skloot (2010)
Contact Us
Have a suggestion for future Common Reads?
We engage in policy, initiatives, programming, funding opportunities and professional development aligned with the diversity and equity goals of the school.