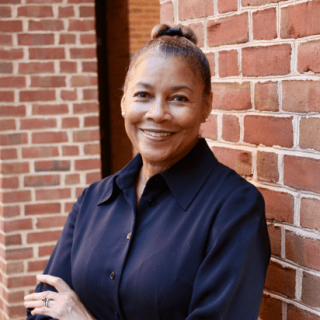 Pamela Nicholas-Hoff
Pamela Nicholas-Hoff
Postdoctoral Research Associate
Email
[email protected]
Office Location
Ridley Hall
PO Box 400273
405 Emmet Street S
Charlottesville, VA 22903
Profile Type
Biography
Pamela Nicholas-Hoff earned a Ph.D. in curriculum and instruction from the University of Virginia. For her dissertation research, she analyzed federally funded, national datasets to study the relationship between school racial composition and rates of out-of-school suspension across the Obama and Trump administrations. She also presented a more comprehensive theory explaining how anti-Black racism and White supremacist beliefs contribute to disproportionate rates of out-of-school suspension.
While a doctoral student, Nicholas-Hoff received the Snyder-Crumpacker Graduate Fellowship, the Jessie C. Carpenter Award, and an American Educational Research Association-National Science Foundation Dissertation Grant. She was also inducted into the Raven Society. In addition to her membership in the American Educational Research Association and the Society for Research in Child Development, Nicholas-Hoff was active in several University organizations that focus on equity and inclusion, including the School of Education and Human Development Student Advisory Board, the Black Scholars Writing Group, SEEDSforChange, and Discussions On Race and Equity.
Nicholas-Hoff holds a Virginia postgraduate professional teaching license and is a certified Cultivating Awareness and Resilience in Education facilitator. While a doctoral student, she taught mindfulness in health and human development and, under the supervision of Tish Jennings, mindfulness for teachers. She is currently teaching mindfulness for teachers and teaching social and emotional learning.
Working with Nancy Deutsch and Tish Jennings, Nicholas-Hoff supports the research initiatives of Youth-Nex and the curriculum, instruction, and special education department. Her research interests focus on utilizing mindfulness-, compassion-, and equity-based practices as interventions to reduce implicit bias and discipline disparities.
Education
Ph.D, University of Virginia
M.Ed., University of Virginia
B.S., University of Virginia