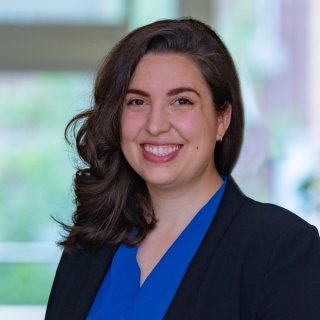 Kazlin Mason
Kazlin Mason
Assistant Professor
Director of the Imaging and Communication Outcomes Lab
Currently Accepting Ph.D. Students
Email
[email protected]
Phone
Office Location
Bavaro Hall 221
PO Box 400270
417 Emmet Street S
Charlottesville, VA 22903
Research
Profile Type
Biography
Kazlin Mason's research integrates imaging technology, 3D computer visualization, and predictive analytics to study speech physiology and optimize care for children with cleft and craniofacial differences. Her work aims to identify patient-specific indicators for successful speech and surgical outcomes and develop translational approaches for improved clinical assessment. She has been the recipient of several grants and awards for her work.
Mason's areas of clinical expertise include cleft/craniofacial anomalies, voice, resonance, upper airway disorders, and pediatric dysphagia. As a medically-focused speech pathologist, Mason's teaching interests span the areas of anatomy and physiology, imaging and assessment methodologies for voice/resonance/swallowing disorders, and research methods. She is a member of several professional organizations, including the American Cleft Palate/Craniofacial Association (ACPA) and American Speech-Language Hearing Association (ASHA) and serves on the editorial board for Perspectives of the ASHA Special Interest Groups.
Mason holds a CCC-SLP, Certificate of Clinical Competence in Speech-Language Pathology and is licensed in Virginia, North Carolina, and Georgia.
Education
Ph.D., East Carolina University
M.S., State University of New York at Fredonia
B.S., State University of New York at Fredonia
Research
Applications of imaging methodologies for individuals with velopharyngeal dysfunction and associated cleft/craniofacial conditions
Patient-specific indicators for successful surgical and speech outcomes
Predictive models for improved communication outcomes, quality of life, and care coordination
Clinical outcomes monitoring, computational and 3D modeling of the post-surgical velopharyngeal mechanism, and translation of research protocols to clinical practice
Keywords: Imaging; anatomy and physiology; velopharyngeal function/dysfunction; cleft lip and/or palate; speech physiology; voice and resonance disorders; 3D visualization; research translation; data science