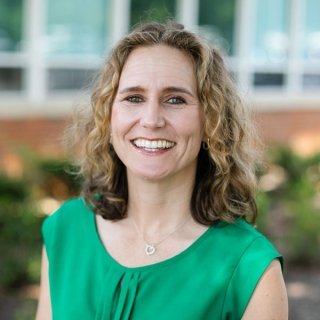 Blaire E. Cholewa
Blaire E. Cholewa
Email
[email protected]
Phone
Office Location
Bavaro Hall 218C
PO Box 400267
417 Emmet Street S
Charlottesville, VA 22903
Profile Type
Biography
Blaire Cholewa's research is grounded in exploring ways counselors and educators can improve educational equity so all students have the opportunity to succeed. She is particularly interested in two related lines of inquiry: counselor-teacher consultation and the retention of high-risk college students.
The first area focuses on counselor-teacher consultation surrounding teacher-student relationships with low-income, students of color. This includes studying counselor training and counselor self-efficacy regarding consultative and collaborative practices, specifically with regard to culturally responsive education.  She is interested in examining how school counselors can work with teachers to increase the implementation of culturally responsive teacher-student interactions to facilitate the academic achievement and psychological well-being of marginalized students.
The second research area focuses on investigating counseling practices and interventions that can increase the retention rates of high-risk undergraduate students.  Her current research involves the evaluation and replication of a model utilizing graduate-level counselor trainees to deliver increased counseling services to facilitate undergraduate's successful transitions from high school to college. The model is guided by Tinto's theory of departure and Bronfenbrenner's ecological model. The interventions emphasize the academic and social integration of students, while exploring contextual factors that impede student success.  Included in this research line is an exploration of the patterns of service utilization among first-generation college students.
Education
Ph.D., University of Florida, 2009
M.Ed., University of Florida, 2006
Ed.S., University of Florida, 2006
B.A., University of Virginia, 2003
Research
Counselor-teacher consultation surrounding teacher-student relationships with low-income, students of color
Investigating counseling practices and interventions that can increase the retention rates of high-risk undergraduate students