Exercise and Sport Injury Laboratory
Exercise and Sport Injury Laboratory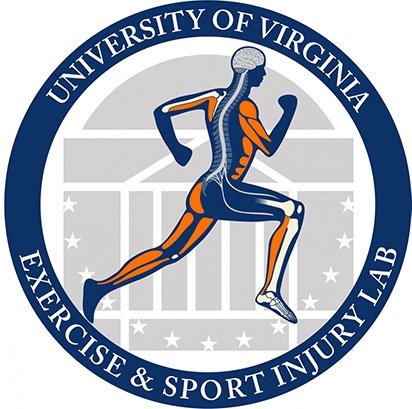 What We Do
The EASIL provides research opportunities for faculty and graduate students in the masters and doctoral degree programs in Sports Medicine & Athletic Training and consists of four distinct testing areas and includes state-of-the-art equipment for the measurement of numerous aspects of human motion and neuromuscular performance. The lab houses measurement systems to assess strength, muscle activation, balance, motion, gait, joint laxity, functional performance, and neurocognitive function.
About Our Work
Specific equipment includes, but is not limited to, a multimode dynamometer, an electromagnetic motion capture system, an instrumented treadmill with a camera-based motion capture system, numerous force plates, musculoskeletal ultrasound imaging units, surface electromyography systems, arthrometers, and numerous clinical and functional movement assessment tools.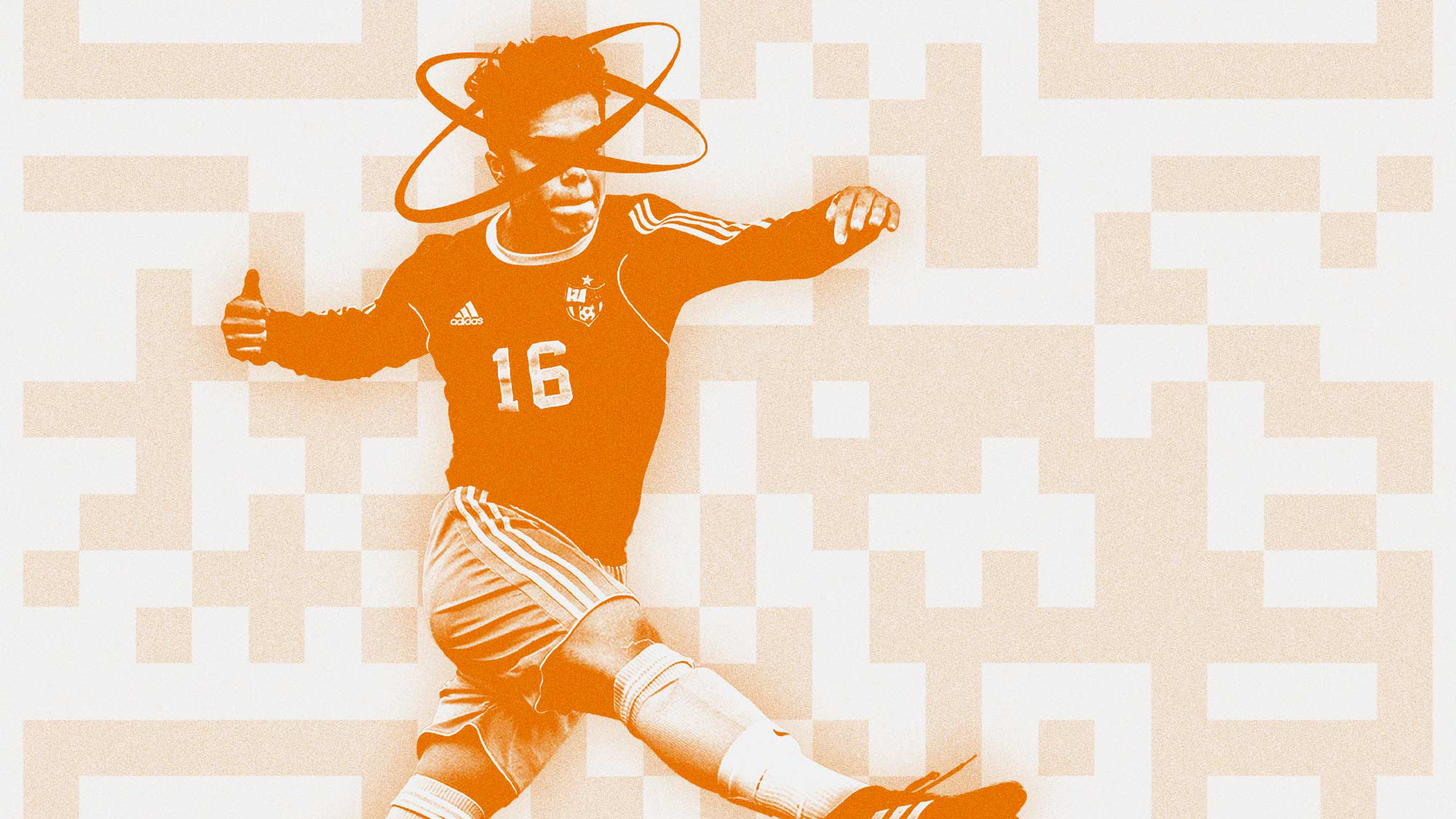 Student Experience
UVA doctoral candidate Cat Donahue's innovation to the University's concussion management protocol is making things easier for student athletes, athletic trainers, and team physicians.
Topic
Faculty Associated
Department or Center Associated
Although strong test-retest reliability coefficients were observed using clinically relevant time points, a high false-positive rate warrants caution when interpreting the K-D test.
Topic
Faculty Associated
Lab or Initiative Associated
Altered frontal plane kinematics during step-down and jogging provide insight for clinicians to identify females with patellofemoral pain that may be less physically active, while step-down and squatting kinematics related to fear avoidance beliefs.
Topic
Faculty Associated
Lab or Initiative Associated
This level 3 exploration case report provides a rare opportunity to highlight preinjury-to-postinjury changes in patient-reported physical and psychological measures caused by a lateral ankle sprain.
Topic
Faculty Associated
Lab or Initiative Associated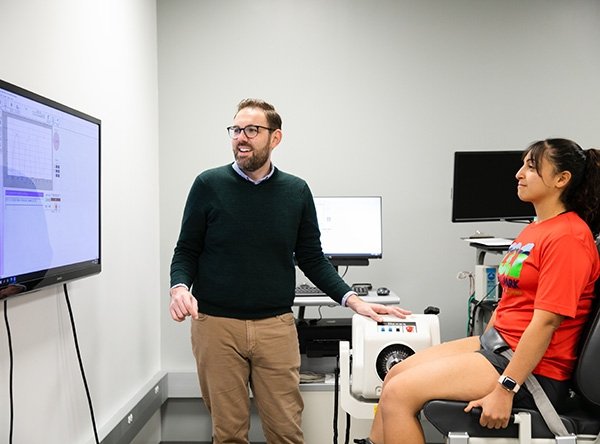 Knee Surgery Recovery
A research participant completes a thigh muscle strength test to monitor their progress after knee surgery in the Exercise and Sport Injury Lab.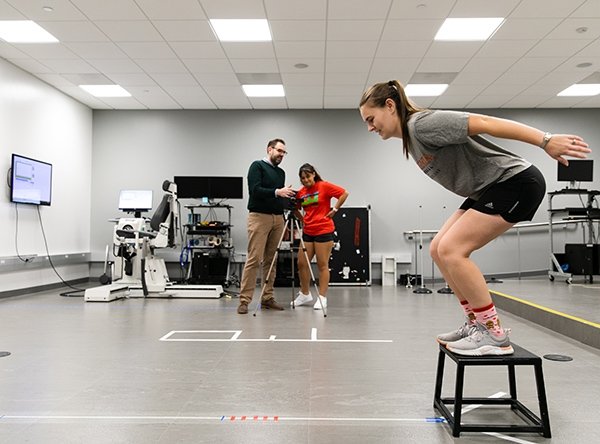 Jump Landing
An athlete prepares to complete an evaluation of their movement patterns during a jump landing task in the Exercise and Sport Injury Lab.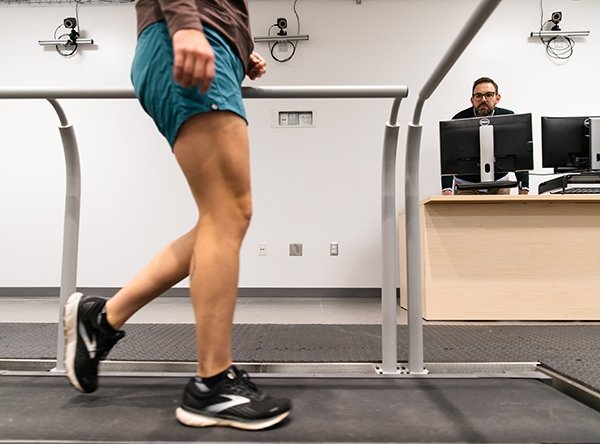 Walking Assessment
Measuring ground reaction forces during a walking assessment using our instrumented treadmill and motion analysis system in the Gait Lab.