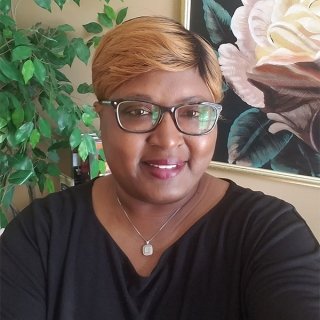 Tara Scott
Tara Scott
Early Childhood Education Project Associate
Biography
Tara Scott is an educator and consultant with over 26 years of experience teaching and mentoring diverse children as well as adult learners. Scott's work experience commenced at CASTL as an advanced effective interactions and instruction (AEII) coach in 2020. She built and sustained positive, collaborative relationships with Virginia's teachers and leaders to enhance teachers' equitable social and emotional practices and teacher-child interactions based on their professional development needs. 
In 2021, Scott had dual AEII roles (early childhood consultant and coach). She designed and delivered comprehensive school readiness services through effective instructional strategies and tools for Virginia's educators. In collaboration with colleagues, Scott developed a toolkit to strengthen quality and child outcomes and the AEII coaching manual.
Currently, Scott serves as a project associate and early childhood education lead coach. She provides virtual, individualized coaching sessions using virtual platforms with Virginia's birth-to-five teachers to improve quality by focusing on inclusive, equitable social and emotional learning. 
Scott believes that being a community servant allows her to build capacity and see the best in everyone she encounters. She has a vision of a world where people learn to respect, accept, and embrace differences, as the core of what makes life so fascinating.
 
Education
Ed.D., Argosy University-Atlanta, 2013
M.Ed., Troy University, 2000
BS., Troy State University, 1997