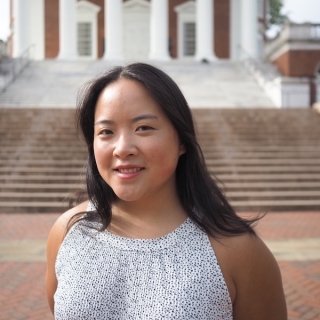 Biography
Jen Xu is obtaining her Ph.D. in Kinesiology with a focus in sports medicine. She and her advisor, Sue Saliba, are first and foremost, clinicians who conduct research in order to allow injured individuals to regain their function and joy in life. Her research focuses on the interplay between intrinsic foot muscle strength and foot health and injuries, and she uses her clinical expertise to develop interventions that are aimed to improve function for injured individuals.
Currently, Xu is a teaching assistant for a variety of courses in the Department of Kinesiology, and assists students in the Master of Science of Athletic Training program in their yearly scholarly projects. She is also a member of the Student Advisory Board and the EdCouncil for EHD, involved with the American Society of Biomechanics (ASB) and helps to plan the student-run, Hunter Student Research Conference.
Prior to pursuing her Ph.D., Xu worked as a clinical athletic trainer in a variety of settings, including college and professional athletics.
Education
M.S., Utah State University, 2020
B.S., University of Pittsburgh, 2017
Research
The importance of intrinsic foot muscles when assessing foot health and foot injuries
The effects of minimalist footwear on intrinsic foot muscle strength
Strength-based interventions for a variety of lower extremity pathologies