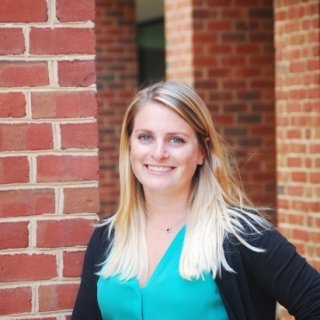 Alison Lubin
Alison Lubin
CASTL Center Administrator
Email
[email protected]
Phone
Office Location
Ridley Hall 214
405 Emmet Street S
Charlottesville, VA 22903
Profile Type
Biography
In her current role, Alison Lubin serves as the chief operating officer for the Center for Advanced Study of Teaching and Learning (CASTL). She is responsible for supporting investigators and their teams accomplish their research while bringing elements of strategic thinking to improve the center's processes and procedures. This includes an emphasis on strategic human resources, fiscal oversight, basic center functions, and liaising with the Office of Research Administration.
Prior to this role, Lubin worked as both a project manager and director of operations for Motivate Lab, a research lab located within CASTL, focused on creating motivationally supportive environments for students to thrive. While working with Motivate Lab, she coordinated multiple randomized controlled trials, developed a comprehensive hiring strategy, organized and improved performance management, supported with grants and fiscal management, and helped cultivate a sense of community and belonging amongst her teammates.
Before joining the University of Virginia, she worked in the Connecticut state government and taught middle school science for several years at an Achievement First charter school in New Haven, CT. As a student of both psychology and public administration, Lubin understands and appreciates the unique role systems play in supporting or undermining student success. She knows there are rarely (if ever) one size fits all solutions to building schools and education systems that are truly designed to support all students.
When she's not thinking about the path to building equitable school systems, you can find her at the pilates studio, on a walk with her pup, Indigo, or on a quest to find the perfect slice of pizza (which is sadly not in Charlottesville, VA).
Education
M.P.A., Syracuse University, 2015
B.A., Tulane University, 2011