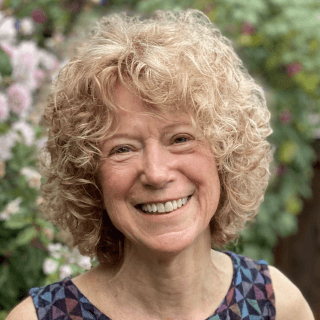 Martha 'Marti' Snell
Martha 'Marti' Snell
Biography
While a professor, Martha E. Snell directed the teacher-training program in severe disabilities for 29 years, served or chaired several University and School committees: Faculty Senate, Provost's Promotions & Tenure, Faculty Council, School Promotions, and search committees.
Snell's experience with individuals in this population of learners started in 1966 as a childcare worker at a large institution in Michigan, that thankfully has long since closed. She completed a Ph.D. in psychology and special education at Michigan State University and began her career at UVA in 1973. Snell was a past president, officer, and board member of TASH, an international research and advocacy organization. She served on the Board of the American Association of Intellectual and Developmental Disabilities (AAIDD), and was an author on three recent editions of the AAIDD Manual on Definition, Classification, and Systems of Support. She was past associate editor of Research and Practice for Persons with Severe Disabilities and on the editorial boards of several journals in special education. She has served as an expert witness in court cases that have addressed the educational rights of students with severe disabilities and that have defended individuals with intellectual disabilities accused of crime.
Her research and publications address methods for teaching individuals with severe disabilities, intellectual disability, and autism, with a focus on: positive behavior support, inclusive educational programs, teaching strategies, teachers' use of student performance data, communication, and self-care skills. Snell has consulted and lectured on these topics with teachers, parents, and university faculty in this country as well as in Italy, Taiwan, China, Spain, South Korea, The Netherlands, Peru, Kuwait, and Chile.
Education