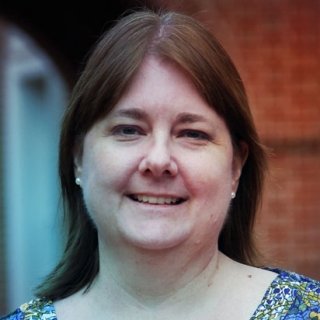 Catherine Thompson
Catherine Thompson
Assistant Director of Research Administration - PreAward
Email
[email protected]
Phone
Office Location
Bavaro Hall 306
PO Box 400267
417 Emmet Street S
Charlottesville, VA 22903
Social Media
Profile Type
Biography
Catherine oversees pre-award research administration for the school and has delegated authority to submit proposals on behalf of the University. Working with team members assigned to cover each submitting unit, she ensures that each proposal is submitted on time and in compliance with school, University, and sponsor guidelines. As part of her role, she works to identify, develop, and execute operational improvements in the proposal submission process and provides pre-award education and training for faculty and staff. 
She has worked in research administration since coming to UVA in 1998 and spent 17 years in the Department of Radiology and Medical Imaging before moving to EHD in 2015. In 2016-2017, she collaborated with the Office of Sponsored Programs and peers around Grounds to create a basic research administration online course that is now used University-wide. She serves as one of the school's representatives to RAIT (Research Administration Improvement Team) and most recently as the school representative for the Huron Core Team, which supported the selection, onboarding, implementation, testing, and training for the Grants and Agreements modules. The engagement with the Core Team continues as the University implements new modules and processes.
She received her Certification in Research Administration (CRA) from the Research Administrator's Certificate Council in 2005 and through the Society of Research Administrators International (SRAI), she holds certificates in clinical trials management, research law, research development, and the practice of research administration and management. She has served in leadership roles in the Virginia chapter of SRA and co-founded the Community of Research Administrators at UVA.
Education
B.A., University of Connecticut, 1991