Youth-Nex Talk: Dr. Mimi Arbeit
Youth-Nex Talk: Dr. Mimi Arbeit
Research and scholarship showcase
-

Holloway Hall (Bavaro Hall 116)
Dr. Mimi Arbeit (they/them or she/her) from Suffolk University in Boston will be giving a talk on "'We keep us safe': Antifascist strategies for schools and communities." A small group discussion will follow this talk for UVA graduate students; please email Youth-Nex@virginia.edu to register. 
Talk Abstract:
The antifascist street chant "Who keeps us safe? We keep us safe!" reflects a commitment to collective self-defense from fascism, and an understanding that neoliberal institutions do not keep us safe from fascism, but rather are forged from the very structures of oppression that fascists seek to further, such as white supremacy, male supremacy, capitalism, colonialism, and ableism. This talk will present a theoretical framework integrating youth development practices with antifascist principles, and an empirical study applying this framework to college sexual violence prevention. The purpose of this talk is to learn from antifascist strategies to envision schools and communities in which youth and adults together actively oppose fascist threats, dismantle systems of oppression, and build antifascist futures. 
Speaker Bio: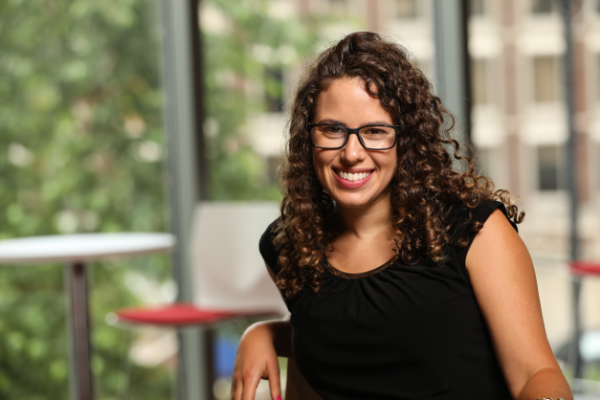 Mimi Arbeit, PhD (they/them or she/her) is an assistant professor of psychology at Suffolk University in Boston, and Principal Investigator of the Youth Equity & Sexuality (YES) Lab. Dr. Arbeit's scholarship applies antifascist principles to developmental science to hone strategies for countering far-right influences in young people's lives, including: how to stop far-right recruitment of youth; how to protect youth from far-right violence; and how to support youth resistance to fascism, white supremacy, and male supremacy. This scholarship draws on Dr. Arbeit's related lines of work in promoting adolescent sexuality development and preventing sexual violence, and on their experiences with antifascist community organizing. Mimi is driven by lived experiences that have shown that through organizing in solidarity, together we can defeat fascism and build power for social justice.