Hunter Student Research Conference Keynote Speaker: Stephanie Rowley, Ph.D.
Hunter Student Research Conference Keynote Speaker: Stephanie Rowley, Ph.D.
Developmental Implications of Rasing Justice-Minded Youth
-

Holloway Hall (Bavaro Hall 116)
Adolescence is a critical time for the development of beliefs about fairness, equity, and justice. Youth action has influenced policy and practice in many settings, including schools and classrooms, neighborhoods, and even at federal levels. Significant research has investigated precursors of youth beliefs and action, but less has examined the outcomes associated with these factors. In this talk, I will discuss 3 questions related to the consequences of youth justice-related beliefs and action. First, I will discuss how youth justice-related beliefs change through early adolescence and how their impact on normative outcomes also changes over time. Second, I will discuss connections between activism and well-being and how those connections vary according to the modality of engagement. Third, I will explore the possibility that activism, in some cases, may have negative effects on well-being and motivation. The talk will end with some implications for student leaders to consider regarding justice-mindedness and well-being.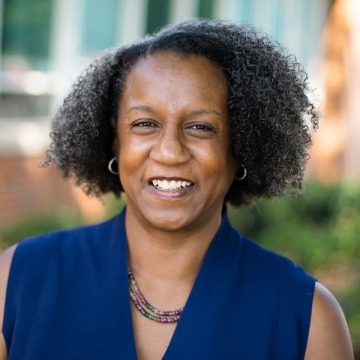 Stephanie Rowley, PhD is the William R. Kenan Jr. Professor of Education in the School of Education and Human Development at the University of Virginia. Dr. Rowley has served as the Dean of the School since July, 2022. Dr. Rowley spent nearly 20 years of her career on the faculty of the Psychology Department at the University of Michigan and in a variety of leadership roles, including Associate Vice President for research. Prior to arriving at UVA, she was Provost of Teachers College, Columbia University. Dr. Rowley received a PhD in Developmental Psychology from the University of Virginia in 1997. Her research focuses on the influence of race- and gender-related attitudes and beliefs on the development of children's academic self-concept with a strong emphasis on parents' roles in the development of these attitudes. Beyond her scholarly work, she has been committed to mentoring graduate students, spending more than a decade as faculty advisor for a graduate student summer orientation program and has won numerous awards for mentoring her own students.
Event Information
Event Sponsor
Virginia Education Science Training (VEST) Fellowship Program
Event Type