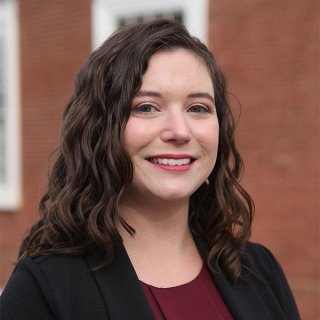 Cassidi Richmond
Cassidi Richmond
Biography
Cassidi Richmond received her bachelor's degree in elementary education with an emphasis in early education from Concord University in Athens, West Virginia, and her master's degree in multicategorical special education with a certificate in Autism from West Virginia University in Morgantown, West Virginia. Richmond participated in the prestigious McNair Scholars Program while studying at Concord University, the only institution in West Virginia to receive the McNair grant from the U.S. Department of Education. The McNair Scholars Program is a federally funded TRIO Program that assists college students in overcoming socioeconomic barriers and prepares them for doctoral studies through involvement in research and other scholarly activities.
Prior to beginning doctoral studies, she taught in public schools in both West Virginia and Virginia. She taught in West Virginia for four years in various positions at the elementary level including third-grade classroom teacher, first-grade classroom teacher, and Title I Interventionist. In Virginia, she worked for three years as a special education teacher in a collaborative language arts classroom at the middle school level.
She is currently a third-year doctoral research fellow working with Professor Emily Solari as a part of the Virginia Is for Leaders: Development of Experts in Evidence-based Literacy (DEEL) Practices for Students with Disabilities training grant. Her research focuses on school-based interventions to support the reading comprehension of adolescents with reading difficulties and disabilities. She is also passionate about working with pre- and in-service practitioners to support their use of evidence-based literacy practices in classrooms. 
Education
M.A., West Virginia University, 2016
B.S., Concord University, 2012