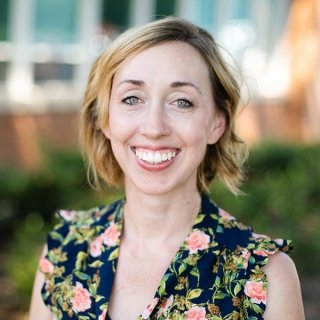 Amanda Nguyen
Amanda Nguyen
Research Associate Professor
Email
[email protected]
Office Location
Bavaro Hall 112C
PO Box 400267
417 Emmet Street S
Charlottesville, VA 22903
Profile Type
Biography
Amanda Nguyen is a global mental health researcher with experience leading complex research partnerships both internationally and in the rural U.S. Her research focuses on understanding and addressing global mental health disparities through a range of approaches including needs assessments, instrument development and validation, intervention efficacy and effectiveness trials with hybrid implementation components, and meta-analytic synthesis of the global literature. Her intervention research often includes a focus on service integration into other systems of care and leverage task-sharing, coaching, and other alternative delivery models to address human resource limitations.
Internationally, Nguyen has worked in diverse contexts presenting unique challenges, such as Chechnya, Myanmar, Iraq, Cambodia, and Vietnam; most recently she has been studying psychosocial supports integrated into veteran services in Ukraine, maternal-child nutritional supports in Bangladesh, and chronic disease care for refugees in Thailand. In the U.S., she has developed a line of  rural mental health research through her involvement in the National Center for Rural School Mental Health. Work in this area includes school-wide student screening, rural adaptation of evidence-based interventions, and remote coaching models to build rural school mental health service capacity. 
Nguyen has contributed to nearly 30 peer reviewed journal articles published in the fields of education, violence prevention, youth development, humanitarian response, and health services research, as well as  editorials and other translational products, such as handbooks and monographs for organizations including the United Nations and World Bank. She has been honored with the Society for Prevention Research Translational Science Award and is currently recognized as a Guerrant Global Health Equity Professor at UVA. Her work has been supported by a range of institutional, federal, and international funders. She is active on the international committees of both the Society for Prevention Research and Society for Research on Adolescence, and previously served as an early career member of the Prevention Science journal editorial board. 
 
Education
Ph.D., Johns Hopkins University Bloomberg School of Public Health, 2016
M.A., University of Denver, 2007
B.S., Pacific Union College, 2004
Research
Developing, implementing, and evaluating mental and behavioral health interventions for youth in culturally diverse and underserved settings, internationally and in the rural United States

Cross-cultural examination of peer victimization, school climate, and psychosocial outcomes

Effectiveness and Implementation research on mental health and psychosocial supports in humanitarian settings

Qualitative assessment of psychosocial problems among adults and youth in various populations

Systematic review, meta-analytic evaluation, and stakeholder-engaged priority setting in global mental health